Commodore Dacre Henry Deudraeth Smyth AO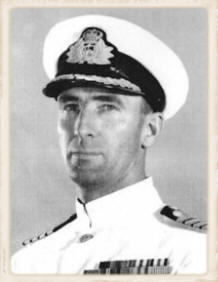 Dacre Henry Deudraeth Smyth was born in London on 5 May 1923, the son of British military hero General Sir Nevill Smyth, who won a Victoria Cross under Lord Kitchener at the Battle of Omdurman in Sudan in 1898 and was considered unlucky not to have been awarded a second VC during the Boer War. He went on to command the First Australian Brigade at Gallipoli and in 1916, the Second Australian Division. His links to Australians led him to emigrate with his family in 1925 and settle at the merino sheep farm Kongbool, near Balmoral in Victoria's Western District. Dacre hailed from a distinguished family, with his father's first cousin, Lord Robert Stephen Smyth Baden-Powell, a hero of the 217-day siege of Mafeking in the Second Boer War from October 1899, and later founder the Boy Scout movement, in which Smyth was to have a leadership role in Victoria.

Dacre Smyth joined the RAN in September 1940 as a Special Entry Cadet Midshipman and after six months training at the Royal Australian Naval College (RANC), was posted as a Midshipman to the heavy cruiser HMAS Australia, joining in Sydney in May 1941. Australia was at that time attached to the Royal Navy (RN) operating in the East Indies Station where the ship was mainly involved in convoy escort duties in the Indian Ocean. She returned to Sydney in December 1941 when Smyth was promoted Sub Lieutenant. Australia subsequently became Flagship of the Australian Squadron and was Flagship of the Support Group during the Battle of the Coral Sea when, in May 1942, Smyth celebrated his 19th birthday.

One of his abiding recollections of the battle, as his ship was avoiding torpedoes and bombs dropped from Japanese aircraft, illustrates some of the black humour typical of Australian servicemen under fire. He was in the cramped transmitting room just below the waterline passing instructions to the 8-inch gun turrets on the ship when he noticed a wooden mallet swinging by the exit ladder. He asked his superior what the mallet was for, only to be told:
When we're sunk, the compartment above will get flooded, so nobody will be able to open the hatch and let us out. We will have enough air in here to survive for a couple of hours while we're sitting on the bottom. In that time some of you might go around the bend. That mallet is for me to knock out anybody who cracks up.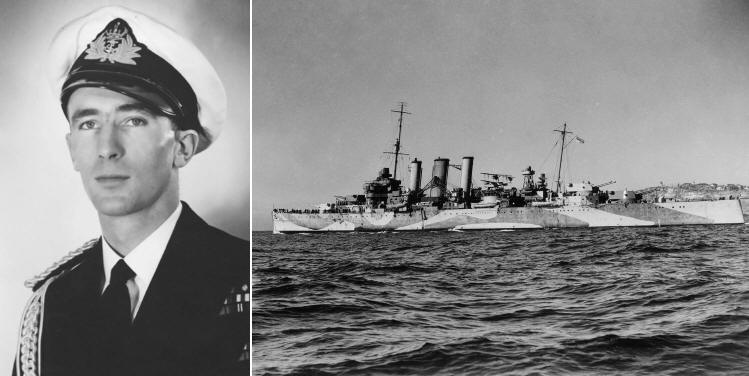 Dacre Smyth's first RAN sea posting was to the flagship, HMAS Australia (II).
Smyth would see action while serving in Australia during the Battle of the Coral Sea in May 1942, aged 19.

In July 1942 he travelled to England to undertake the usual courses in navigation, surface gunnery, torpedo gunnery and signalling for young officers in the RN and RAN. Attaining First Class passes in these courses, and unable to get an immediate passage back to Australia he served for a short time in Motor Torpedo Boats based at Lowestoft, Suffolk on the North Sea. Promoted Lieutenant, he then re-joined Australia to complete his training. During this period the ship was involved in bombarding enemy held islands in the South West Pacific, prior to allied assaults. He gained his Bridge Watchkeeping Certificate in October 1943.

In November 1943, Dacre was posted for exchange service in the RN joining the World War I-era cruiser HMS Danae as gunnery control officer in March 1944. He was just 21 when he took part in the D-Day landings at Normandy, France. On 6 June 1944, Danae operated off Sword Beach bombarding the German batteries near the seaside town of Ouistreham, on Sword's eastern extremity. When the ship had run out of ammunition it was designated as a 'mother ship' for small craft in the Sword area.

Smyth's Commanding Officer, Captain John RS Haines RN, ordered him to get a boat and take his gun crews ashore to see if they could help the army. He added that if he got anywhere near a village or a shop, to purchase a camembert cheese. Smyth asked "What?" and was advised that it was a French cheese made in Normandy. When he returned onboard that night, he told his Captain that he had the cheese. Haines then called a motor torpedo boat alongside, gave the Coxswain the camembert and it was despatched to Portsmouth at 50 knots. Haines later explained that he had attended the Royal Naval College, Osbourne with King George VI (then Prince Albert, Duke of York) and that they were friends. He had called on the King at Buckingham Palace before sailing and was asked to get a camembert cheese whilst off Normandy. It was the King's favourite cheese and he hadn't tasted one for five years. Smyth's captain told him that the cheese was on its way back to Portsmouth where a Buckingham Palace car would wait to take it to the Palace for the King's breakfast. Some three weeks later Captain Haines was made a Commander of the Order of the British Empire for his work at Normandy.

Smyth served in Danae until 3 November 1944 and whilst awaiting passage, flew several missions in the back seat of RAAF 455 Squadron Beaufighters as they attacked German shipping along the Norwegian and Dutch coasts.

In late November 1944, Smyth travelled to Ceylon to join the destroyer HMAS Norman which was operating with the British East Indies Fleet and, from April 1945, with the British Pacific Fleet screening RN carriers. Norman was some 85 nm east of Japan on August 6, 1945, when another officer called him on deck to see a "spectacular sunset". Smyth immediately wrote a poem, the second verse of which recorded:
No cloud, I say, but yet the sun did light
On towering columns all unreal yet huge
Which waved and shuddered in grotesque delight
In myriad hues of ghostly subterfuge.
Unknowingly, he was describing the aftermath of the dropping of an atomic bomb on Hiroshima. Smyth later recalled:
It had a really shimmery effect, which was the dust in the distance from the atom bomb. We had no idea until the next morning; we'd never heard of an atom bomb
In December 1945 Smyth was appointed Executive Officer of the River Class frigate HMAS Murchison upon the ship's commissioning. Murchison became part of the British Commonwealth Occupation Force in Japan before returning to Australia in mid-1946. In March 1947 Smyth was given his first sea going command, the corvette HMAS Latrobe, operating out of Flinders Naval Depot Victoria, taking recruits and Cadet Midshipmen on training cruises. Following his time in Latrobe, Smyth was selected as the Aide-de-camp to the Governor-General, Sir William McKell in April 1948.

After a year in that role, Smyth felt he had better return to sea to be brought back down to earth as he had begun telling Admirals and Ministers of State what to do. In March 1949 he joined HMAS Bataan as her Executive Officer and again served with the British Commonwealth Occupation Force in Japan. In late June 1950, Bataan was en route to Japan for a fifth tour when the Korean War started. From early July 1950 until 29 May 1951, the destroyer operated off Korea; patrolling and blockading, escorting aircraft carriers, and bombarding shore targets.

Commander William Marks, DSC, RAN (left), Lieutenant Dacre Smyth RAN (right) and Lieutenant Patrick Burnett RAN (in background on the compass platform) standing on the wings of the bridge of HMAS Bataan as the ship slips from alongside a depot repair ship in the port of Kure, Japan, to take part in the US-led landing at Inchon.
(AWM collection)

On 4 December 1950, HMAS Bataan, commanded by Commander William BM Marks, DSC, RAN, was ordered to proceed to the Taedong River estuary and join her sister ship HMAS Warramunga, three Canadian destroyers HMC Ships Cayuga, Athabaskan and Sioux and USS Forrest Royal. Captain Jeffrey V Brock DSC, RCN, in Cayuga was in command as they were ordered to assist in the evacuation of troops and wounded waiting at Chinampo some forty miles away. Captain Brock decided upon night sailing, and the ships moved slowly in line ahead through icy darkness and falling snow; through the minefields of swept channels. He had warned the passage might be "fairly tricky" Smyth later recalled:
Fairly tricky? That's an understatement if ever I heard one. A winding channel a bare cable's width through minefields, rocks and reefs, with the land far beyond accurate radar range, no lights, a fifty-year old chart, and it is only "fairly tricky" well, well!
In February 1951, Smyth was appointed to the RANC to supervise the new scheme of Intermediate Entry Cadet Midshipmen and shortly after, in April, was promoted Lieutenant Commander. Smyth married Jennifer Haggard in 1952, the granddaughter of Geoffrey Syme, who ran The Age after his father, David, the newspaper's founder. Her father, Commander Geoffrey AG Haggard DSC, RAN, was a member of the Australian submarine AE2 which passed through the Dardanelles on the original Anzac Day, and was later sunk. Dacre and Jennifer would go on to have four daughters and a son.

Smyth remained at RANC until October 1953 when he was appointed Commanding Officer of River Class frigate HMAS Hawkesbury.

Smyth's great skill as an artist was being honed while serving in the RAN, as can be seen in his sketch of the
frigate HMAS Hawkesbury in Buka Passage, Solomon Islands. (AWM collection)

For the next 14 months Hawkesbury undertook routine patrols and training exercises off the Australian and New Guinea coasts including policing Japanese pearling fleet operations. She also completed two patrols of Australian waters in the South-West Pacific area. Hawkesbury's tour of duty on the northern patrol ended in December 1954 when she returned to Sydney and paid off on 14 February 1955.

After a year as Staff Officer (Operations) to the Flag Officer in Charge Eastern Australia Area, Smyth was promoted Acting Commander and sent to Navy Office as the Director of Tactics and Staff Requirements in June 1956. He was confirmed in the rank of Commander in December that year and remained on the naval staff until July 1958 when he attended the United States Armed Forces Staff Course in Norfolk, Virginia, graduating in January 1959. This was followed by two years exchange service in the RN where he served as Executive Officer of the RN Air Station Sanderling near Glasgow, Scotland.

Returning to Australia in early 1961, he was posted to Navy Office as the Deputy Director of Manning and Training, becoming the Director in July 1962 as an Acting Captain. Smyth was confirmed as a Captain in December 1963 and posted as Naval Officer in Charge Jervis Bay and Commanding Officer HMAS Creswell (RANC) in January 1964. In November 1965 Smyth returned to the UK as the Australian Naval Representative UK, in the Australian High Commission, London, serving in the rank of Commodore.

Following two years abroad, Smyth returned to Australia in December 1967 and reverted to Captain to command the Tide Class Fleet Tanker, HMAS Supply. During his period in command Supply participated in a broad range of Commonwealth and SEATO exercises during which time she visited numerous South East Asian ports. She also routinely refuelled HMAS Sydney and her escorts deploying to or returning from Vietnam. In 1969, in a first for an RAN replenishment ship, Supply was awarded the prestigious Duke of Gloucester's Cup being deemed the RAN ship displaying the highest level of overall proficiency in the fleet.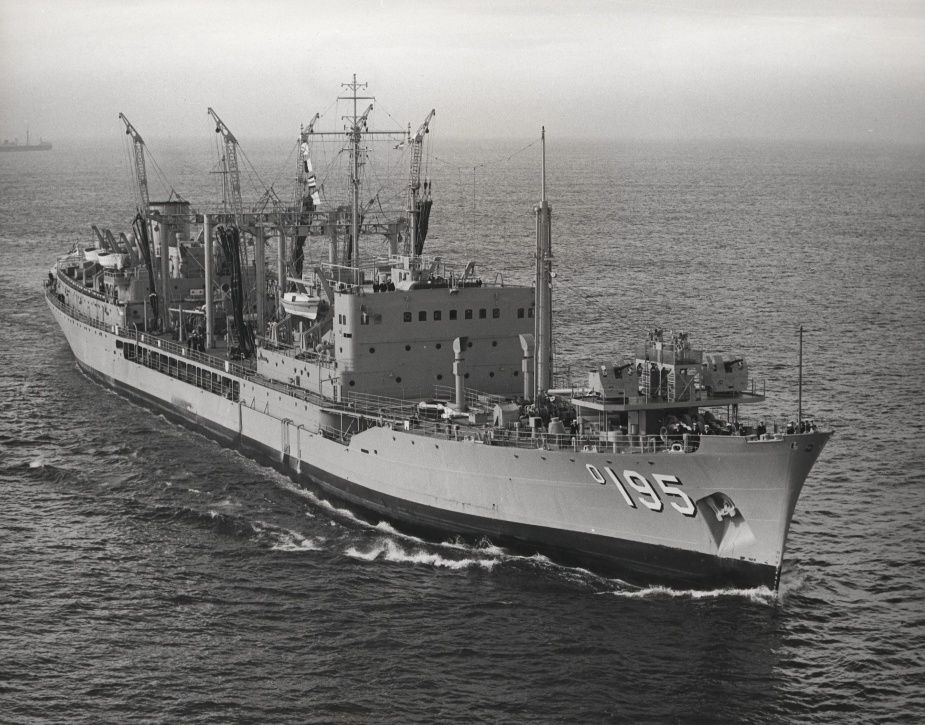 Smyth served as Commanding Officer of the replenishment ship HMAS Supply, with the ship being awarded the prestigious Duke of Gloucester's Cup in 1969.

In August 1970, Smyth was posted to the Personnel Division in Navy Office leading a team to review the the RAN's sailor structure, reporting in early 1971. In April 1971 he was promoted Commodore and posted as Naval Officer in Charge, Victoria and Commanding Officer of HMAS Cerberus at Flinders Naval Depot, the RAN's major training establishment. He remained there until January 1974 when he was posted Director General Naval Personal Services in Navy Office before returning as Naval Officer in Charge Victoria in November 1975. He remained in this position until his retirement in May 1978.
Painting was a keen hobby during his time in the RAN, and when he retired, Smyth transformed himself into a compelling artist, as a painter, maker of stained glass windows and author. He sold more than 2800 paintings and self-published 14 books illustrated with his paintings and verse.

He served as Deputy Chairman of the Trustees of Melbourne's Shrine of Remembrance and was a Life Governor of the Shrine.

In 1977, he was made an Officer of the Order of Australia.

In 1994, on the 50th anniversary of D-Day, he was made an officer in the French Order National du Merite for his service at Sword Beach and in 2004 he was granted the Legion d' Honneur from former French president Jacques Chirac at the 60th anniversary of D-Day.
He remained attracted to the sea. In 2005, he took Jenny on a cruise around the Marquesas Islands in the Pacific, not on a luxury liner like other octogenarians, but in a cargo ship that "catered for a few crazy passengers", according to their son, Os. "They regularly hopped on and off whaleboats in choppy seas, onto slippery stone piers and were lucky to return with their hips intact."
Commodore Dacre Smyth AO, RAN (Ret'd), passed away on 3rd December 2008 at his Toorak home aged 85. He is survived by his wife, Jenny, daughters Benita Buchanan, Bronwen Atteridge and Bambi Smyth, son Osmond, and 11 grandchildren. Another daughter, Belinda, predeceased him.

Australian at War Film Archive - Dacre Smyth




Pictures in my life - Dacre Smyth

Sources:
Royal Australian Navy Biographies - by Commodore Hector Donohue AM RAN (Ret'd)

Pictures in my life: Dacre Smyth 1923 to 2008 - Naval Commodore and Artist

UNSW Canberra - Australians at War Film Archive