Edward 'Teddy' Sheean was born on 28 December 1923 at Lower Barrington, Tasmania, the fourteenth child of James Sheean, labourer, and his wife Mary Jane, née Broomhall. Soon afterwards the family moved to Latrobe. Teddy was educated at the local Catholic school. Five foot 8½ inches (174cm) tall and well built, he took casual work on farms between Latrobe and Merseylea.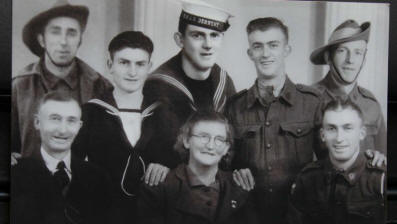 In Hobart on 21 April 1941 he enlisted in the Royal Australian Naval Reserve as an Ordinary Seaman, following in the steps of five of his brothers who had joined the armed forces (four of them were in the Army and one in the Navy). On completing his initial training, he was sent to Flinders Naval Depot, Westernport, Victoria, in February 1942 for further instruction.
In May Sheean was posted to Sydney where he was billeted at Garden Island in the requisitioned ferry Kuttabul, prior to joining his first ship as an Oerlikon anti-aircraft gun loader. Granted home leave, he was not on board Kuttabul when Japanese midget submarines raided the harbour and sank her on 31 May. Eleven days later he returned to Sydney to help commission the new corvette HMAS Armidale, which carried out escort duties along the eastern Australian coast and in New Guinea waters. Ordered to sail for Darwin in October, Armidale arrived there early next month.
HMAS Armidale

Armidale was laid down by Morts Dock & Engineering Co in Sydney on 1 September 1941. As the ship was built in a dock, she was floated on 24 January 1942, with the ceremony officiated by Reverend A. G. Rix. Armidale was commissioned on 11 June 1942.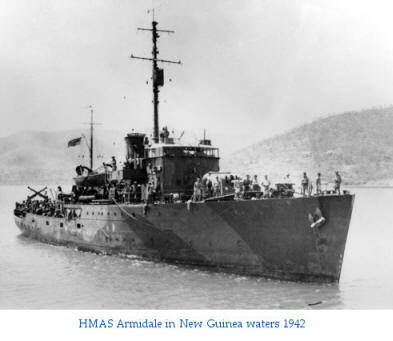 Operational history

Following commissioning, Armidale's primary role was the escort of convoys along the Australian coast and from Australia to New Guinea. In October 1942, Armidale was reassigned to the 24th Minesweeping Flotilla, operating out of Darwin.

In late November 1942, the RAN was called on to evacuate the commandos of the 2/2nd Independent Company, a contingent of Dutch troops, and over 100 Portuguese civilians, while delivering a relief contingent of Royal Netherlands East Indies Army and Australian soldiers. Armidale, sister ship Castlemaine, and the auxiliary patrol boat Kuru were assigned to the operation by Commodore Cuthbert Pope, Naval Officer in Charge Darwin, with Castlemaine the commanding ship. The plan was for Kuru to reach Betano Bay early on the night of 30 November, offload supplies, and take on the civilians. The two corvettes were to arrive two hours later; Kuru would deliver her passengers to Castlemaine, which was to head for Darwin at first opportunity, then shuttle relief troops aboard Armidale to shore while evacuating the soldiers.

The corvettes sailed from Darwin at midday on 29 November, leaving just as Japanese aircraft flew over the harbour. At 09:00 on 30 November, the two ships were located by a Japanese reconnaissance plane, but were unable to shoot it down. Because of the likelihood of attack during the day and the distance from the destination, the ships radioed Darwin and suggested that the mission be aborted, but Pope instructed they were to continue after steering away from their intended destination for an hour, and promised fighter support.

Armidale and Castlemaine were attacked at midday by 14 Japanese bombers, but these were driven off by a force of Bristol Beaufighters, which then returned to Australia. Another attack came at 14:00, but neither side was able to do damage. Delays from the evasive course and two air attacks meant the corvettes reached Betano Bay after 02:30 on 1 December, with no sign of Kuru, they retreated to sea.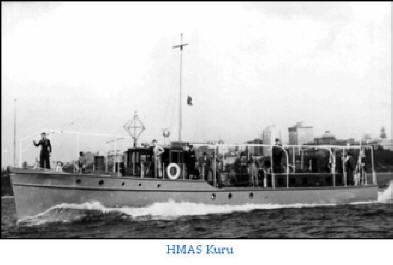 Kuru had embarked 77 Portuguese women and children at Betano and assuming the corvettes were not coming, her commander chose to sail for Darwin. Karu was sighted at daybreak and the civilians were transferred to Castlemaine. Armidale and Kuru were then ordered by CDRE Pope, to return to Betano to complete the troop operation. Castlemaine headed back to Darwin, at the same time searching for two downed airmen from a Beaufighter.

Armidale and Kuru soon came under fierce aerial attack and became separated in the chaos. For almost seven hours Kuru was attacked by some 44 fighters, suffering damage to the engine when shrapnel penetrated the hull. Initially instructed by Darwin to complete the operation, Kuru was then ordered to return to Darwin after Japanese cruisers were reported to be in the area.
The Loss of HMAS Armidale

Meanwhile Armidale came under persistent air attack again, having been spotted at 13:00 on 1st December. The location was 10 degrees South, 126 degrees 30 minutes East, 110 kilometres off the southern coast of Timor. By 14:30 there were twelve enemy aircraft; nine torpedo dive bombers, and three zero fighters coming in low at 300 miles per hour. An enemy float plane was apparently observing close by. Armidale zig-zagged with vigorous manoeuvres, the deck tilting and pitching while there was a steady response from her Oerlikon ack-ack cannons amid a fierce clatter of machine guns. About 400 kilometres from Australia, she had no air cover. One enemy dive bomber and one fighter were shot down during their lengthy attacks.

The torpedo dive bombers were a new factor not previously encountered in these strife-torn waters north of Australia. It was at approximately 15:15 when the ship was hit by two torpedoes, both on the port side. The first exploded just forward of the bridge, destroying much of the radio room.

Signalman of the Watch Arthur Lansbury on the bridge saw that shrapnel had destroyed the ship's radio, and so no distress signal could ever reach Darwin.

The order to abandon ship was given; rafts were cut loose and a motor boat freed before the men took to the water as Armidale sank. Soon into the water, some of Armidale's survivors were strafed and were being butchered by the Japanese Zero aircraft.

In this time of terror one man's actions stand out. Eighteen-year-old Edward 'Teddy' Sheean went down with the ship as a hero. As he helped free a life raft he noticed his shipmates were under attack, he scrambled back to his Oerlikon gun about 30 metres away.

Historian Graham Wilson has calculated that Sheean could have been firing for only 16 to 33 seconds, the maximum rate of fire being 450 rounds per minute, with one magazine holding only 60 rounds and thus requiring frequent changing.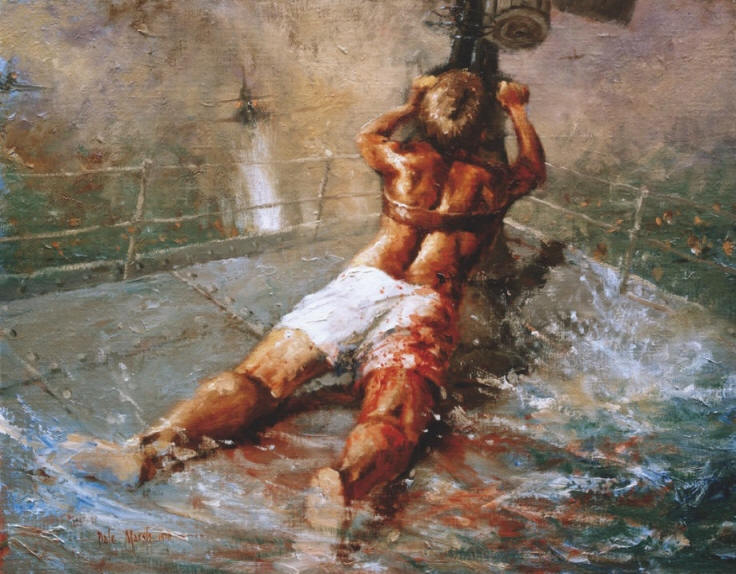 From the moment he strapped himself into his Oerlikon with grim determination, Sheean knew he was going to die. Single-handedly he took on the attacking aircraft, bringing down one of them and perhaps damaging two others. He continued firing and died at his post, shockingly wounded a second time as bullets slashed open his chest and back. He was seen still firing his gun as Armidale slipped below the waves. Only 49 of the 149 men who had been on board survived the sinking and the ensuing days in life rafts.

Armidale was fully under the waves by 1520 hrs, having taken an estimated three minutes to go down. She was the only Bathurst-class corvette to be sunk by enemy action.
Recognition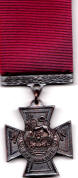 Sheean was mentioned in dispatches for his bravery and in 1999 HMAS Sheean, a Collins Class submarine, was named after him - the only ship in the RAN to bear the name of a sailor.

"Teddy" Sheean's family fought for more than 30 years to get recognition of his brave actions during World War II, and in 2020, following a sustained public campaign to have his selfless actions appropriately recognised, an Expert Panel recommended to the Australian Government that he be considered for the award of a Victoria Cross.
During a special media event at Government House on August 12, it was announced the Queen had approved a posthumous Victoria Cross for Ordinary Seaman Sheean.

He is the first Royal Australian Navy member to be awarded a VC.

Governor-General General (retd) David Hurley said he relayed the news to Ordinary Seaman Sheean's nephews.

"It is a momentous day for the Sheean family and their pride and emotion was evident," Governor-General Hurley said.

"We will now work with the family and the Navy to arrange an investiture ceremony that will pitch the magnitude of the award."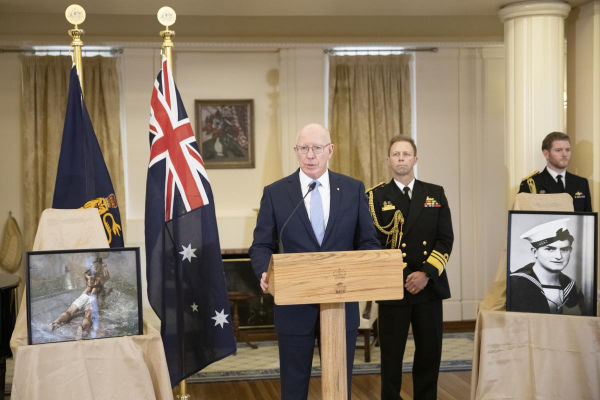 Governor-General General (retd) David Hurley with Chief of Navy Vice Admiral Mike Noonan at
the announcement of the award of the VC to Ordinary Seaman Edward "Teddy" Sheean.
Attending the announcement, Chief of Navy Vice Admiral Mike Noonan said Ordinary Seaman Sheean's heroism was a standard by sailors of the modern Navy to aspire to.

"It is indeed a great day for our Navy, our nation and for a young Australian sailor who paid the highest price to save his shipmates from certain death," Vice Admiral Noonan said.

"His spirit of courage, sacrifice and service is an enduring part of our Navy, living on through our fleet and our people.

"This is a proud moment for his family who have fought for many decades for this outcome and I congratulate them on their perseverance.

"The Victoria Cross for Australia is a great honour for the late Teddy Sheean, for his shipmates, for the RAN, for the ADF and for our nation."
Media statement
12 Aug 2020

Prime Minister

The Governor-General, His Excellency General the Honourable David Hurley AC DSC (Retd), has advised me that Her Majesty The Queen has given approval for the award of the Victoria Cross for Australia to Ordinary Seaman Edward 'Teddy' Sheean for his actions on 1 December 1942, when he sacrificed his life to save his shipmates during the sinking of the HMAS Armidale.

Ordinary Seaman Edward 'Teddy' Sheean was an extraordinary Australian and Australia will remain eternally grateful for his service, dedication and sacrifice.

In June I established an Expert Panel, chaired by Dr Brendan Nelson AO, to resolve the contradicting advice regarding the case for an award of the Victoria Cross to Teddy Sheean.

There was never any question to the extent of Teddy's heroism and valour. It was exceptional. But the Government was faced with two previous findings of equal standing from two reviews that had concluded different results. It was important that the Expert Panel settle this conflicting evidence and determine whether there was new evidence to help dispel any ambiguity.

The Panel's report found there was compelling new evidence, including new evidence discovered by the Panel, in support of higher recognition for Teddy Sheean, and that Sheean was done a substantial injustice in consideration of his actions in the original decision making period in 1942 to 1943. It found Sheean's courageous sacrifice of his life to save his shipmates makes him eligible for the Victoria Cross for Australia, and the highest level of recognition should be accorded in this exceptional case.

I accepted this advice and I had asked the Governor-General to convey the Government's recommendation to Her Majesty The Queen.

I welcome the approval of Her Majesty.

The Victoria Cross is the highest award that can be provided to any Australian serviceman or woman for their valour. As Prime Minister and as a Government, we have a very special responsibility to ensure that the integrity of the Victoria Cross is upheld for all of those who've been honoured by being bestowed.

The decision formalises what we already know: that Teddy Sheean is an Australian hero.

78 years might have passed since he died but his story will always be part of us.

After the order was given for the crew of the HMAS Armidale to abandon ship, Japanese aircraft strafed the Australian sailors who were overboard. Sheean then turned back, made for the gun, strapped himself in, and returned fire to the Japanese. He fought to the very end.

He chose to save the lives of his shipmates rather than his own.

A week after the sinking, 49 men from the HMAS Armidale were rescued. Many of these men owed their lives to the actions of Teddy Sheean.

All Australians can share in the joy of this award.

All who have served and who serve in the Royal Australian Navy can take satisfaction that the valour of one of their comrades has been recognised by the highest honour.

This week, we celebrate the 75th anniversary of Victory in the Pacific. Teddy Sheean never saw war's end, never saw the peace he helped secure, and did not enjoy the long life that many of his crew mates did. That was the price he paid for his valour.

I honour the Sheean family and Tasmanians who faithfully kept the case of Teddy Sheean before us all.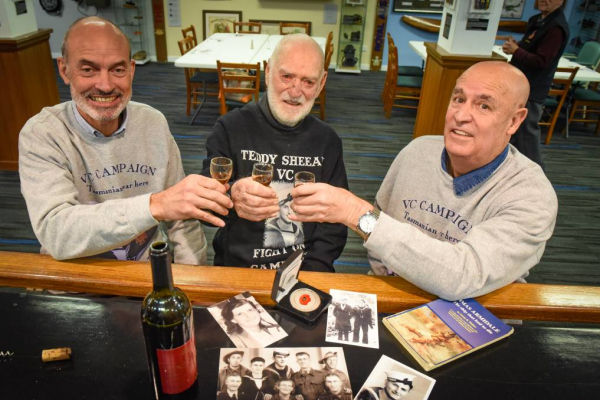 Campaigners: Tasmania's Veterans' Affairs Minister Guy Barnett, veteran Jack Bird
and Garry Ivory, the nephew of Edward 'Teddy' Sheean, toast the news that
Teddy was finally awarded the Victoria Cross. Picture: Paul Scambler.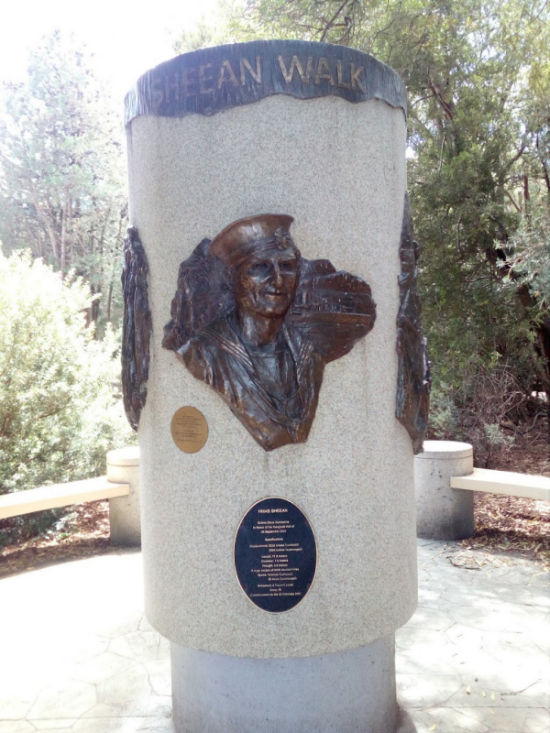 Teddy Sheean Memorial, Latrobe, Tasmania


Sky News Australia presents 'Teddy Sheean VC: A Hero at Last'

Teddy Sheean - Forever Eighteen
by Lee Kernaghan


Sources:
Australian Dictionary of Biography
The Sea Museum
Naval Historical Society