Chief Petty Officer Cook Robert Havelock Bland BEM MID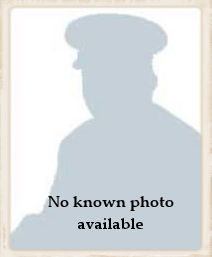 Robert 'Bob' Havelock Bland was born in Balmain, Sydney on 5 May 1903, the sixth child of Thomas George Bland, a locally born watchmaker and jeweller, and his wife Mary Hamilton, née Stewart, who came from Scotland. Bob was apprenticed to a blacksmith, but on 14 April 1921 he enlisted in the Royal Australian Navy as an assistant cook (having lied about his age claiming he was born in 1902). He was 5ft 7ins (170cm) tall with auburn hair, blue eyes and a fresh complexion.
His initial service was at HMAS Cerberus where he was rated as a Cook on 14 February 1922. In April 1922 he was posted to the Sydney depot ship HMAS Penguin where he served during 1922-24 before joining the destroyer tender HMAS Platypus in September 1924.
Robert Bland returned briefly to Cerberus for training in May 1925 and was promoted to Leading Cook on 1 July 1925. He then joined the Boys Training Ship HMAS Tingira which was moored in Rose Bay and served in her during the period 1925-26. On 4th December 1926, Robert married Florence Alice Thomas at Auburn in December 1926 and they later had two sons.
Bland was posted to:
RAN College (Jervis Bay) during 1926-27,
Cerberus 1927-28, where he was promoted to Petty Officer Cook on 1 July 1927,
the sloop HMAS Marguerite 1928-29,
Penguin 1929-30,
before joining the heavy cruiser HMAS Canberra in June 1930.
He was to serve in her for the next five years during which time the ship operated mainly in Australian and New Zealand waters with occasional visits to New Guinea, New Caledonia and the Netherlands East Indies. On 30 October 1935 he was promoted to Chief Petty Officer Cook and posted to the destroyer HMAS Vendetta.

During the next four years he served in HMA Ships
Vendetta (1935-36),
Penguin (1936-37),
Australia (1937),
Penguin (1937-39) and
Adelaide (1939),
before being selected as commissioning crew for the new light cruiser HMAS Perth and joining her in Britain in July 1939. At the outbreak of war in September 1939, Perth was in the Caribbean and served there until February 1940.
"Bob was Pusser built" recalled one of his peers, meaning that he embodied the highest standards of naval discipline and decorum. Another remembered a less punctilious Chief Cook who turned a blind eye when food was taken from the mess for the ship's cat.
After returning to Australia, Perth carried out convoy escort duties until dispatched to the Mediterranean in December of that year. She saw extensive action during 1941 at the Battle of Matapan in March 1941 and the evacuation of Greece and Crete in April/May.
After evacuating 1188 troops from Crete on 30 May 1941, the cruiser was steaming to Alexandria when she was attacked by German Stuka dive bombers and a bomb hit the galley and killed two cooks before continuing on to explode in the boiler room. The galley was soon back in action providing hot meals and Robert Bland was awarded a Mention in Dispatches, in November 1941 for his work ensuring the galley continued to function despite the damage and loss of personnel.
'He worked untiringly and cheerfully throughout the night baking four batches of bread so that all troops onboard could be given plenty of bread and butter and jam which they appeared to regard as a special luxury'.
In early 1942 he was awarded the British Empire Medal (BEM)
"For zeal, patience and cheerfulness in dangerous waters while serving in HMAS Perth. This rating has shown himself to be a man of considerable personality and good influence in the ship. By technical ability and devotion to duty he has maintained a very high standard of messing for the ship's company. By his own zeal and energy has invariably provided troops onboard with good hot meals at all hours. After half his galley was destroyed by a bomb he provided hot meals for the ship's company and over one thousand soldiers within two hours."
Perth returned to Australia from the Mediterranean war zone in August 1941. After a refit the ship was employed on convoy escort duties until February 1942 when she was sent to Java to join the Allied force attempting to stem the tide of Japanese invasion. On 27/28 February Perth fought in the ill fated Battle of the Java Sea where she and the cruiser USS Houston were the only Allied ships to survive. Following this disastrous battle Perth and Houston attempted to escape westward, via the Sunda Strait, but steamed directly into a Japanese invasion force on the night of 28 February/1 March 1942. In the ensuing battle both Allied ships were sunk and those of her crew not killed became Prisoners of War.
Hauled from the ocean covered in black oil fuel, Bland and other survivors became Prisoners of War. They were incarcerated first at Serang, Java, where Bland gave `invaluable assistance' to medical staff. As the number of men with dysentery and chronic diarrhoea increased, he appealed to the Japanese to be permitted to cook the rice ration. This was allowed and, according to a fellow prisoner, `not only was it then palatable, but our health improved'. From Changi camp, Singapore, he spent eighteen months working on the Burma-Thailand Railway. At Tamarkan, Thailand, he ran the camp kitchen.
Chief Petty Officer Bland survived the war and was repatriated to Australia in September 1945 suffering from malaria and dysentery. He was awarded a second Mention in Dispatches in March 1946
"For gallantry and resolution while serving in HMAS Perth lost by enemy action in the Far East on 1 March 1942."
Bob elected to remain in the navy, but spent most of 1946 in hospital and although he was keen to remain in the Navy his health had deteriorated to an extent that he was discharged on 10 December 1946 as Permanently Unfit for Naval Service.
The ensuing years were difficult for Bob. Unable, because of dysentery, to continue in the trade he so enjoyed, he cooked only for the ex-POW reunions he could attend. He worked briefly as a storeman and as a gatekeeper, but recurring bouts of diarrhoea and malaria restricted his employment. He was also granted a war pension due to his suffering as a Prisoner of War.
Survived by his wife and their two sons, he died on 19 April 1989 at Concord, Sydney, and was cremated.
Sources:

Sea Power Centre - Australia
Australian Dictionary of Biography